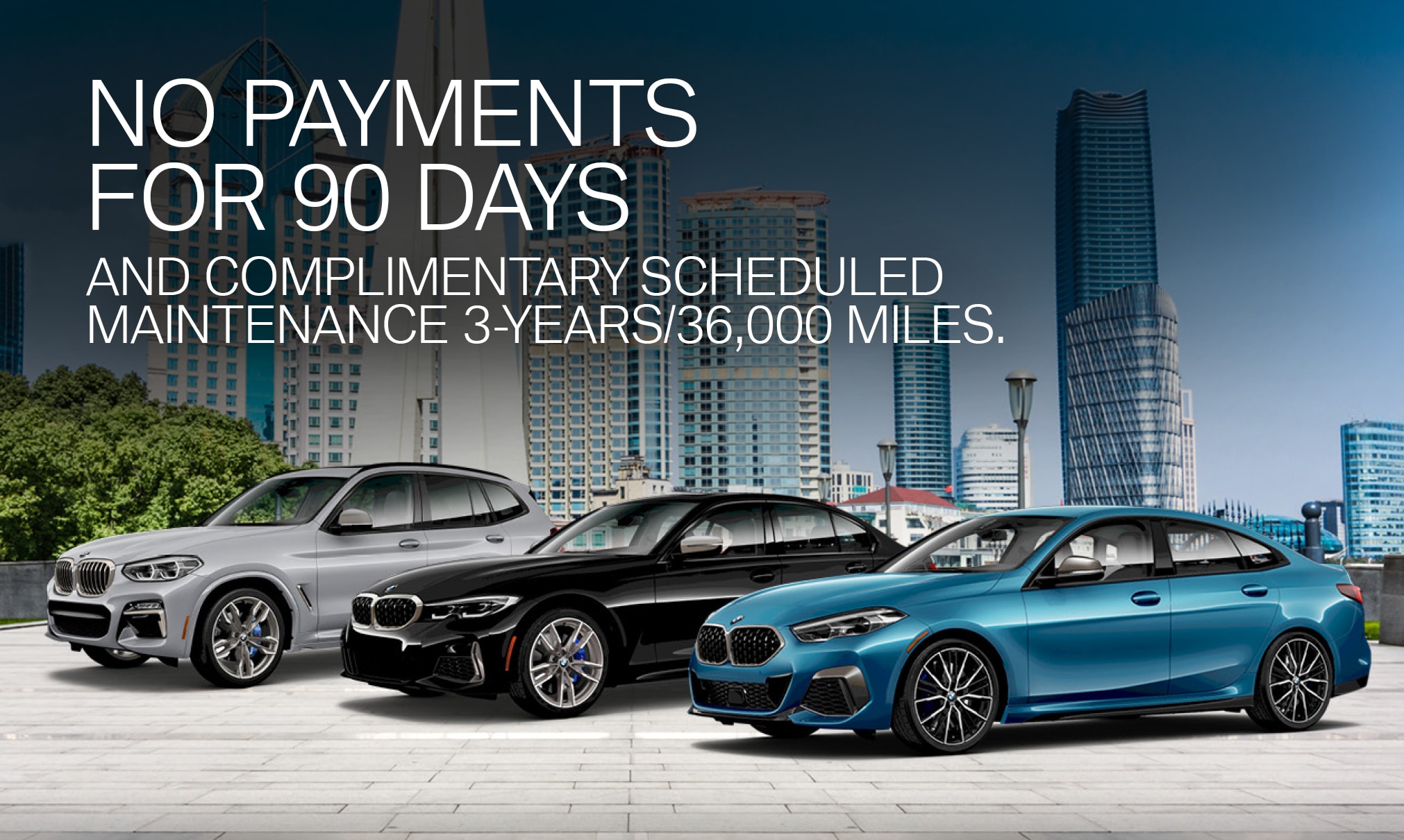 NO PAYMENTS FOR 90 DAYS AND (NEW, USED & CPO - RETAIL) PLUS COMPLIMENTARY MAINTENANCE FOR 3-YEARS/36,000 MILES.
In these challenging and uncertain times we are all facing, BMW is committed to offering financing that meets our customer's needs. 
• Take advantage of 90 Days to your First Payment for New and Used BMW vehicles for Retail contracts.  
BMW thrilling performance, cutting edge technology and precision style within reach. Take home 
the Ultimate Driving Machine today!

Customer Eligibility:
Customers may choose their first payment to be 90 days from contract signing, must be in Super Elite, Elite, or Standard credit tier and take delivery and be contracted by June 30, 2020.
90 Days to First Payment is only available on BMW Group vehicles, BMW New and CPO Retail contracts up to 72 months, and Used BMW Retail contracts up to 60 months. Offer not available on Select, OwnersChoice, Lease and PrePay contracts.
All standard credit guidelines apply. Interest will accrue during the 90 day period. BMW Financial Services must receive three separate and full customer payments to avoid dealer chargeback. Please contact you BMW of Maui for any questions.
I'M INTERESTED!