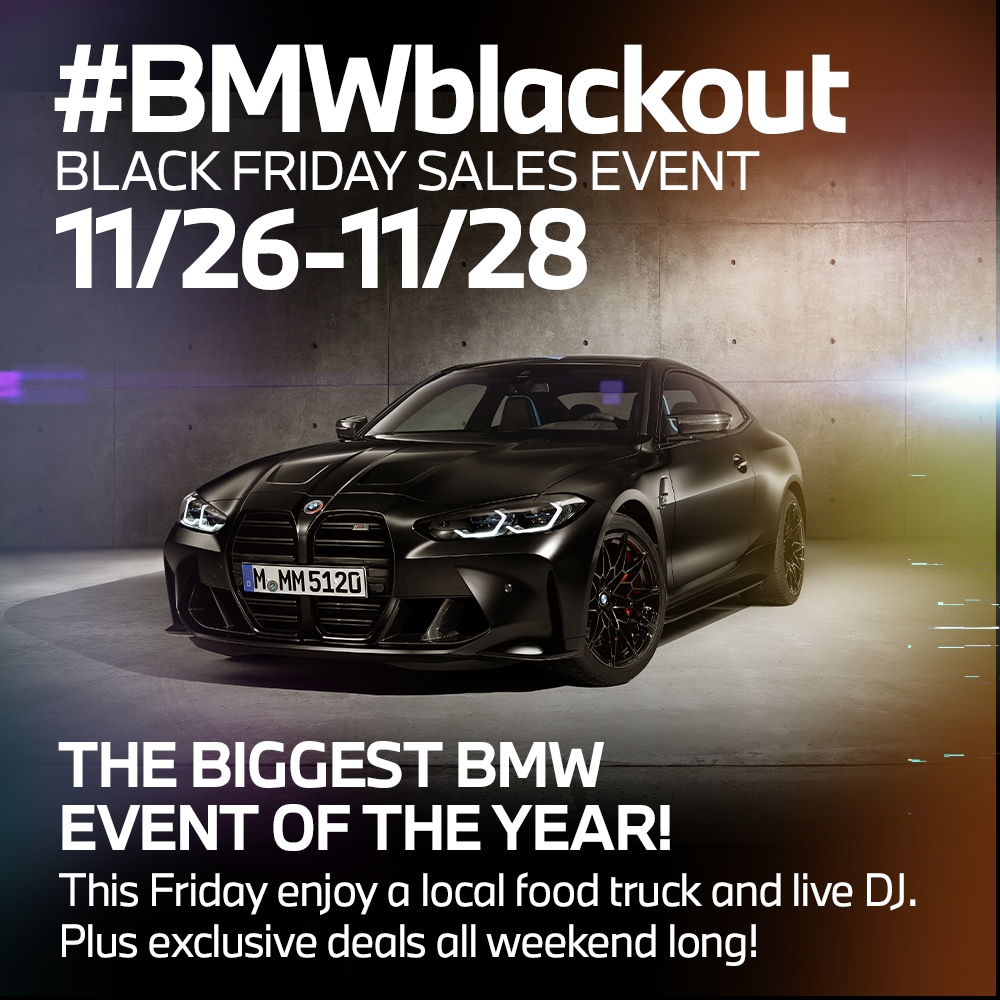 #BMWBlackout BLACK FRIDAY WEEKEND SALES EVENT 

11/27-11/29
Join us Friday through Sunday for Black Friday special offers.
Food truck and DJ on Friday only! Enjoy exclusive deals all weekend long! Make an appointment for a test drive below.
FILL OUT THE FORM AT THE BOTTOM OF THE PAGE TO MAKE AN APPOINTMENT.